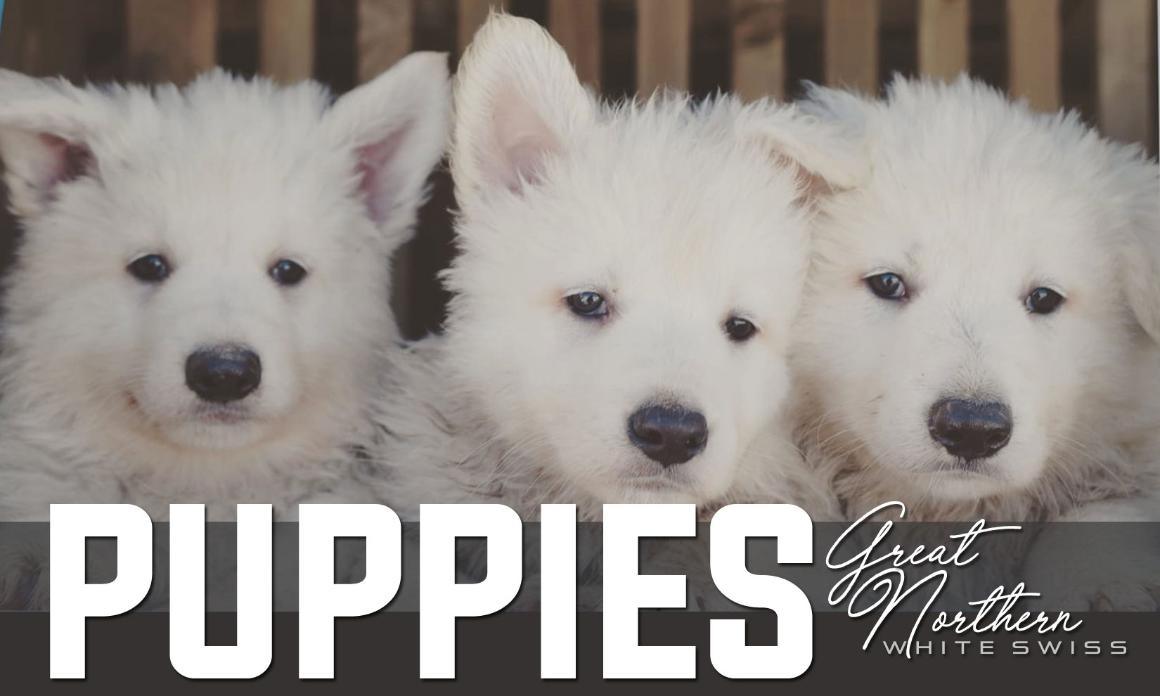 Here at Great Northern White Swiss we strive to stay true to the incredible beauty, intelligence and loyalty this breed is known for! I'm always excited for every litter and to see our pups grow and developtheir incredible love for people, their intelligence and their desire to please! No one who has once experienced this breed will ever regret it! They are fabulous!

HEALTH
Our puppies health is so important to us, we raise them on raw meat with some quality kibble on the side. At two, four, six, and eight weeks we see to it that they and their mothers are dewormed. Once the puppies are 6 weeks old they get a visit from our vet, they are completely inspected, weighed and vaccinated for the first time. At this time they are also microchipped. And because health is so important to us we also have had our adult dogs checked for genetic disorders and our puppies come with a 2 year genetic health guarantee!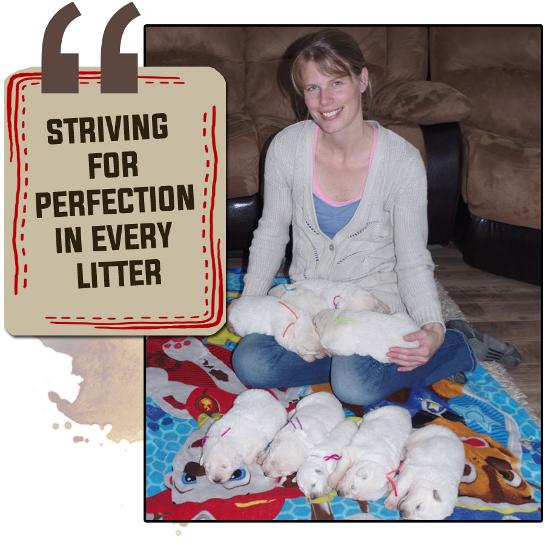 PEDIGREES
Our adult dogs all come from Europe with and FCI pedigree! Unfortunately, North America does not yet recognize the White Swiss Shepherd breed never the less the puppies and their parents are all registered with the UKC and come with a pedigree that will be sent to their new owners. Read more about our dogs or view PEDIGREES.
WHAT TO EXPECT
For anyone looking for a life long loyal companion for family or couple or single… these puppies are an excellent choice! We love our puppies and sincerely care about their future, therefore we require that new owners fill out a purchase agreement which includes a nonbreeding contract that new owners must sign before the puppy departs to his/her new home.
Upon litter confirmation we contact those on our waiting list. We require a deposit of $500, and completion of payment ($1500) is made before picking up puppy.
Before you bring your pup home, we will ensure that he or she:
is socialized (to kids, visitors, and has enjoyed multi-participant inside and outdoor play)
is accustomed to car travel
has a Health Record with records of his/hers 1st vaccination, date of receiving the microchip, and dates of deworming.
has a U.K.C. pedigree.
For more information on the White Swiss Shephard, our puppies, or our breeding program contact us.
© Copyright Great Northern White Swiss